Out of everything you invest in on your wedding day, your portraits will be one of the few things that last forever.
Each collection comes with two photographers! Just imagine the different angles that we will be able to get during your wedding ceremony. Not to mention how much smoother the day will go when we have an extra set of hands helping us out. You get a gorgeous professionally designed 8x8 linen or leather covered wedding album. You will be apart of the design process from choosing the images and cover to being the final word on the layout. You will receive 5, 7 or 9 hours of wedding day coverage! That doesn't even include the one on one time at your consults or the time that I spend on email, texts or phone calls insuring that your wedding day is everything that you dreamed it would be. You also receive a complimentary engagement session that includes all of the edited digital images and a print release. You can take your images to any lab of your choice to get your images printed. Your wedding day images go into an online gallery that makes it easy to view, share and download from. This online gallery will store your images for up to 10 years! However, I always encourage my brides to back up their images to a different source as well! With the 7 & 9 hour packages you also receive a crystal USB. If my collections are something you may be interested in, send me an email and we will set up your complimentary consultation so we can chat. I like for my brides to meet me in person, that way you know that I am a good fit for you wedding day needs.
wedding collections starting at $1999
Are you an adventurous bride? Planning a small wedding or an adventurous elopement? I am your girl. Message me for a custom quote.
Engagement Sessions & Couples
I am based between Topeka, Lawrence and Kansas City. I travel as well!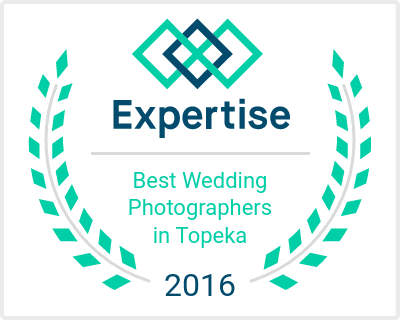 Best of Topeka and Lawrence Wedding Photographers in 2018!!
"So it's not gonna be easy. It's going to be really hard; we're gonna have to work at this everyday, but I want to do that because I want you. I want all of you, forever, everyday. You and me... everyday."
― Nicholas Sparks, The Notebook